My concern with governance has its origins in my decision to resign from the Office of National Assessments (ONA) on 11 March 2003 in protest over the Iraq war. I was the only serving intelligence official in Australia, the UK and US to resign publicly before the invasion. I subsequently ran against Prime Minister John Howard at the 2004 federal election and wrote an account of my experience, Axis of Deceit.
Prior to my work in ONA, I served in the Army where I rose to the rank of lieutenant colonel. I have also worked in senior management roles with the American defence contractor Raytheon and have owned a small business. At the 2010 Tasmanian State election I came within 315 votes of being elected as an independent in the Denison electorate (now known as Clark).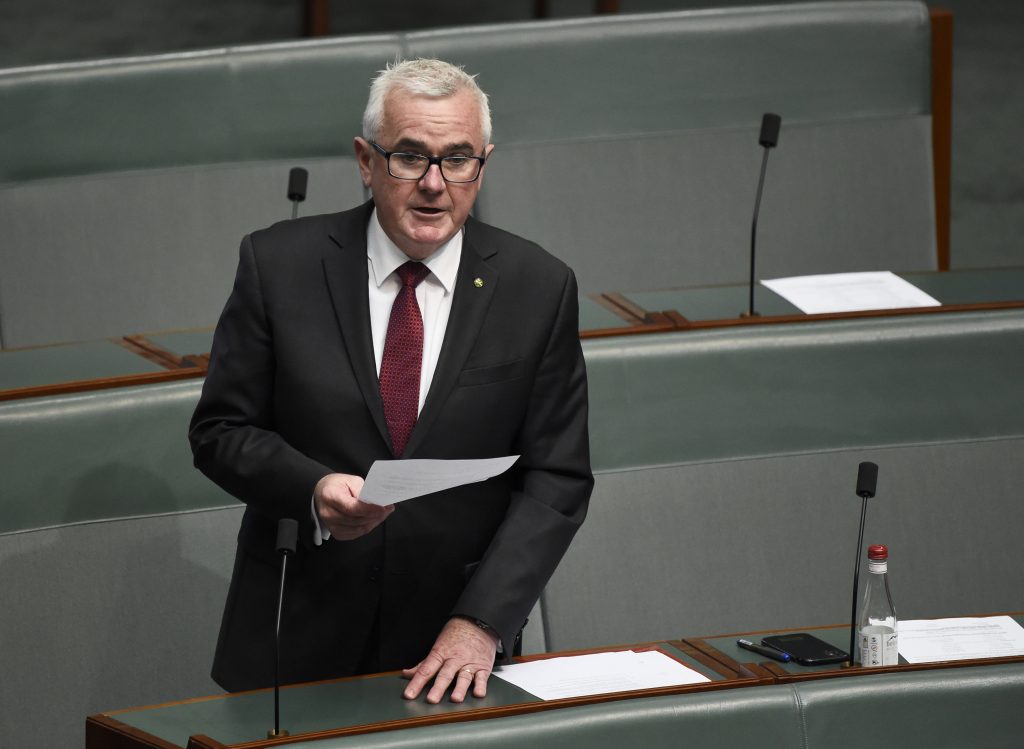 I again ran as an independent in Denison at the 2010 federal election where I caused a major upset by taking the previously safe seat from the ALP in one of the biggest swings seen at the election. Afterwards I decided to provide certainty of supply and confidence to the ALP, making me one of the four cross-benchers giving government to the Labor Party and reinstating Julia Gillard as Prime Minister.
Beyond this minimalist support I have remained fiercely independent: considering all bills and motions on their merit and sometimes supporting the Government, and sometimes the Opposition. On 21 January 2012 I withdrew my support for the Labor Government after it broke its agreement I had signed with Julia Gillard to implement mandatory pre-commitment on all poker machines by 2014.
I was re-elected with an increased margin in 2013, 2016 and 2019 when, because of the electorate changing its name, I became the first Federal Member for Clark. At the 2022 election I was honoured to continue holding the title of second-safest seat in the country.
I am active across a range of issues including health, housing, climate change and jobs, as well as the issues that the major parties ignore including animal welfare, gambling reform, asylum seekers, protections for whistleblowers and foreign and security policy. I have served on the Parliamentary Joint Committee on Intelligence and Security and was Chairperson of the Parliamentary Joint Select Committee on Gambling Reform. My qualifications include a Bachelor of Arts, Graduate Diploma of Management and Graduate Diploma of Defence Studies.
I have received many awards, including the Australian Intelligence Community Medallion (twice), Australia Day Achievement Medallion, UN Association of Australia Whistleblower Award, Australian Plaintiff Lawyers Association Civil Justice Award and Free Speech Victoria Voltaire Award.
I live in the Clark electorate in South Hobart and have two daughters, Olive and Rose. I am married to Dr Clare Ballingall who is the mother of three young boys, Freddie, Bertie and Ruaridh.